Rugby World Cup African Qualifiers: South Africa defeated Uganda on Friday in Johannesburg during the Rugby Africa Gold Cup
South Africa's Springbok Women ended the game on top with a winning score of 89-5, beating Lady Cranes of Uganda on Friday in Johannesburg, South Africa
JOHANNESBURG, South Africa, August 9, 2019/ -- On Friday the Springbok Women played against the Lady Cranes during the 2019 Rugby Africa Women's Cup (www.RugbyAfrique.com), a qualifier for the 2021 Women's Rugby World Cup. In a one-sided game, South Africa thumped Uganda 89-5.

South Africa dominated the match from start to finish with Uganda struggling to contain the Springboks.

Rights Mkhari stole the show in the first-half for the tournament hosts as she grabbed three tries within the first 20 minutes.

Zintle Mpupha (brace), Eloise Webb, Yonela Ngxingolo, Ayanda Malinga and Sinazo Mcatshulwa also grabbed tries against the Lady Cranes.

South Africa were leading 62-0 against Uganda during the half-time break having scored an impressive 10 tries.

Pressure mounted on the Lady Cranes after the restart as Webb bagged her hat-trick and Mcatshulwa grabbed a brace, while Snenhlanhla Shozi added her name to the score sheet.

Uganda fought back towards the end of the game and they scored a try through Samiya Ayikoru, but Shozi grabbed her brace to seal South Africa's emphatic 89-5 win over Uganda.

South Africa coach Stanley Raubenheimer was delighted with his charges' display, but he feels there is still room for improvement.

"Overall, I am happy with the girls' performance because you cannot complain about a scoreline like that, but there are a few things which we need to work on," he said.

"There were a few tries that we did not convert. We should have been a little more clinical. We will have to improve ahead of the next match."

Meanwhile, Uganda coach Edgar Lemerigar is confident his team can bounce back against Kenya.

"In the first-half, you could see the element of intimidation from the girls, but in the second-half, they put up a better show in terms of defending and realignment," he said.

"Yes, going forward we can beat Kenya.We just have to fix the errors which we made against South Africa."

The next games are set to be played on Tuesday, August 13 with South Africa facing Madagascar, while Uganda take on their neighbours Kenya.

The top-ranked team in the group after three rounds of matches will be crowned champions of the 2019 Rugby Africa Women's Cup and will qualify for the Women's Rugby World Cup to be held in New Zealand in 2021.
---
Rugby – Kenya: 2019 Safari Sevens Scheduled for 18th-20th October
Safari Sevens has been the launch pad for the careers of many a great rugby talent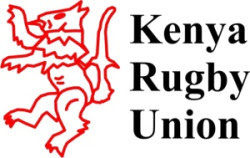 NAIROBI, Kenya, August 8, 2019/ -- The 23rd Edition of Safari Sevens will be held on the Mashujaa Day weekend, 18
th
-20
th
October at the RFUEA Grounds.
The tournament made its return to this venue in 2018 after a seven-year hiatus with Samurai lifting the 2018 title, beating Shujaa 21-14 in an enthralling final.
Safari Sevens has been the launch pad for the careers of many a great rugby talent, the likes of Kenya Sevens greats Steve Gichuki, Ken Aswani, Felix Ochieng, Benjamin Ayimba, Oscar Osir, the Emonyi brothers Humphrey Kayange and Collins Injera, to name but a few.
"We're very excited about the Safari 7s once again as we continue to consolidate on past gains. Many teams that are going into HSBC World Sevens Series and/or the 2020 Tokyo Olympics are looking at an ideal preparation and this year's tournament offers just that. We will be unveiling partners as we close in on the tournament and so far the response from various current and potential partners has been very positive," said the KRU Chairman, Oduor Gangla.
The invited teams are: Defending Champions Samurai, France, England, Canada, Japan, Botswana, USA, South Africa, Portugal, Spain, Nigeria, Red Wailers, Ghana, Apache, Namibia, Zimbabwe, Hong Kong, Uganda and Russia.
"It promises to be a highly competitive, energy charged tournament with lots of entertainment and activities including for families. There will be a lot of activities in the village and this presents an opportunity for vendors to come and sell their products to the fans in attendance. This goes to show that the tournament is all rounded from a sports to a business perspective." Concluded Gangla.
Roll of honour
| | |
| --- | --- |
| | |
| 1996 | Public Schools Wanderers (U.K) |
| 1997 | Kenya |
| 1998 | Bristol University (England) |
| 1999 | Public Schools Wanderers (U.K) |
| 2000 | Shujaa |
| 2001 | British Army (U.K) |
| 2002 | British Army (U.K) |
| 2003 | Kenya |
| 2004 | Kenya |
| 2005 | Samoa |
| 2006 | Emerging Springboks (South Africa) |
| 2007 | Emerging Springboks (South Africa) |
| 2008 | Kenya |
| 2009 | Kenya |
| 2010 | Kenya |
| 2011 | Samoa |
| 2012 | South Africa Elite Player Development |
| 2013 | Shujaa |
| 2014 | Welsh Warriors (Wales) |
| 2015 | Samurai |
| 2016 | Shujaa |
| 2017 | NOT PLAYED |
| 2018 | |
---
Uganda – Rugby: Get Into Rugby at Ibanda Primary Teachers College (PTC)
The target audience were the games teachers and students from primary/ secondary schools and institutions
KAMPALA, Uganda, August 6, 2019/ -- The Uganda Rugby Union (http://UgandaRugby.com) held a 2-day GIR / TAG RUGBY activity at St. George's Ibanda Primary Teachers College where 68 coaches trained and 147 students were trained.

The target audience were the games teachers and students from primary/ secondary schools and institutions. The primary schools and secondary schools involved were St. Theresa Primary, Ibanda Demo Primary, Nyakatukuru Primary, St.George's Primary, Kashabya Primary, Ibanda Kiburura, Ibanda International school, Bugarama Primary, Ibanda Secondary School,Citizen SS St. Georges PTC.

The GIR program was conducted by Kasasa Yayiro, the Rugby Manager at the Uganda Rugby Union and Tim Iraka, the Rugby Development Officer of Western Uganda. Vian Matsiko, the upcountry representative on the Uganda Rugby Union Executive was also present.

"The program was successful being the first time in the area. GIR has the potential to grow and our next program will be communicated soon."- Kasasa, rugby Manager.
---
Many thanks to the APO Group for including us on their media list. JLP